About us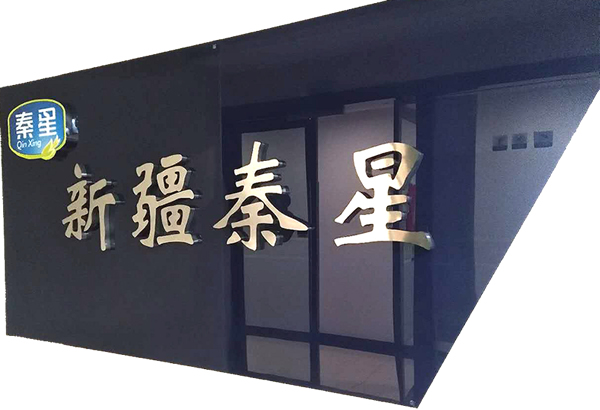 The Predecessor of Xinjiang Qin Xing Industrial Investment Co., Ltd was Xinjiang Qin Xing Commerce and Trade Co., Ltd, which was founded in 1992 with registered capital of 5 million yuan. At present, Qinxing has employees of more than 300 people with its total asset of about 30million yuan. The company's production base covers an area of 40000 square meters, with a building area of more than 12000 square meters, which is a sizeable processing enterprise in Xinjiang's condiment industry.
The main products of the Qinxing are "Qinxing" series of sesame oil, tomato sauce, canned tomatoes, flavouring oil, sesame paste, there are more than 70 varieties. Domestic marketing network of the company has already covered the Northeast and North China, Southern China and other provinces. In 2016, the company's sales revenue was up to 65 million yuan and now it increases at a rate of 15%.
In 2008, Qinxing's sesame oil owned the "famous brand of Xinjiang"product title; in December 2010, Qinxing's tomato paste in small package was judged "Xinjiang famous brand" by the Brand Strategy Promotion Committee of Autonomous Region; in June 2015, Urmqi conferred on Qinxing the title of "Leading Enterprise of Agricultural Industrialization". In 2016, Qinxing's sesame oil, tomato paste, and sesame paste were certificated by the ISO9001 Quality Control System, HACCP System, and Export Health Records.